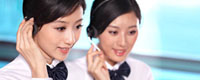 Name: Mr Steven
Tel: 86-0551-62658881
Fax: 86-0551-62658881
Mobile: +8618130083767
E-mail: info@supseals.com
Skype: weilianzh



Product name : Burgmann pumps Mechanical seals EA100

Item : 2015129181132

keyword : Burgmann Mechanical seal

Feature : Burgmann Mechanical seal
Details:
Features
Single seal
In-house manufactured carbon seal faces
Three different impeller connections available
Advantages
The EA100 is the specialist for low duty applications and one of our historic and bestselling seals in this sector. The seal is easy to handle and quick to install. An incorporated garter spring assures a good grip of the bellows on the shaft and enhances satisfactory sealing performance. With the ability of the bellows to stretch and tighten, the EA100 is insensitive to shaft movements.
The seal design is available in 3 types, each with a different impeller connection: o EA102 is with a collar. EA103 is without a collar. EA104 provides a different coil spring installation. More information on EA103 and EA104 is available on request.
Recommended applications
Water and waste water technology
Drinking water
Hot water circulation pumps
Industrial pumps/equipment
Domestic pumps
Low duty water pumps
Pumps for water & under floor
Heating systems
Pumps for solar systems
Operating range
Shaft diameter:
d1 = 8 … 20 mm (0.32" ... 0.78")
Pressure:
p1 = 5 bar (73 PSI), vacuum up to 0.1 bar (1.45 PSI)
Temperature:
t = -20 °C … +100 °C (-4 °F… +212 °F)
Sliding velocity: vg = 5 m/s (16 ft/s)
Axial movement: ±2.0 mm
Materials
Seal face: Carbon graphite resin impregnated (B)
Seat: Aluminium oxide (V)
Elastomer: NBR (P)
Metal parts: CrNi steel (F)