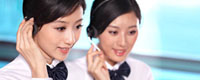 Name: Mr Steven
Tel: 86-0551-62658881
Fax: 86-0551-62658881
Mobile: +8618130083767
E-mail: info@supseals.com
Skype: weilianzh



Hefei supseals international trade Co., Ltd is engaged in the design, manufacture and installation exporting and wholesaling quality range of Industrial Seal, Single Spring Seal, Balance and Unbalance Spring Seal, External Mounted Seal, PTFE Bellow External Mounted Seal, Catridge Balance Seal, Multiple Spring Balance Seal, Dry Running Reverse Balance Seal, Agitator Double Acting Unbalance Seal, Single Conical Helical Spring, Rubber Bellow Seal, Multi Spring Seal, Metal Bellow Seal, Elastomer Bellow Seal, Conical Spring Seal, Agitator Seal, Air Condition Compressor Seal, Auto Cooling Seal, Metallic Bellow Seal, Seal Spares, Horizontal Centrifugal Pump, PTFE Bellow Seal, Single Coil Spring Seal and many more. In addition to these we are also offering a wide range of Seal Components and Seals, which is extensively used in distilleries industries, textile industries and for various water applications. These are available with various material finishes such as carbon, TC ceramic, silicon carbide.
Hefei supseals international trade Co., Ltd is one of the leading manufacturer of the mechanical seals for various pumps, compressors, agitators, reactors and mixers etc. We design & manufacture mechanical seals according to the international standards and also the products are designed using computerised equipments to avoid the errors.
Hefei supseals international trade Co., Ltd is committed to continious improvement of its products and services to achieve customer's satisfaction.
Hefei supseals international trade Co., Ltd has been catering services to Chemical, Petrochemical, Agrochemical, Fertilizers, Pharmaceuticals Industries and many other industries.
We believe that " The Secret of Success is Consistency of Purpose"
Quality:
We use best quality raw materials purchasing from India and importing from different suppliers around the world to ensure best life for our products. We actively pursuing the quality improvements through programs that enable each employee to do their job right the first time and every time. Our each products undergoes Pressure and Leak test before delivering it to our customers.
Comitment:
We are committed to serve our customers and meet their needs and expectations by performing the task consistent and accurate way.
Team Work:
We work together as a TEAM, encourages and support each other to achieve common and individual goals, and also respect the individual differences.
Performance:
Based on our customers feedback we are able to design customise & manufacture mechanical seals which performed equally well to the other expensive mechanical seals brand.
Product Range:
We have the vide range of products in mechanical seals which are highly efficient for all types of Centrifugal pumps, Compressors, Agitators, Reactors and Mixers etc. We also have the Equivalent Range of complete mechanical seals and spares for the various design like John Crane, EagleBurgmann, Flowserve, Flexi Box and Leakproof etc.
Services:
We provide service to our customers by taking necessary physical dimension of the equipments at the customer's site and we also provide installation and running trial service. We also maintain inventory for mechanical seals & spares for various customers manufacture at our factory to meet the customers requirenment on time. We also undertake the repairs and maintainance contracts of any third party mechanical seals.