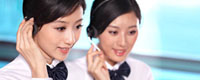 Name: Mr Steven
Tel: 86-0551-62658881
Fax: 86-0551-62658881
Mobile: +8618130083767
E-mail: info@supseals.com
Skype: weilianzh



Product name : Burgmann o-ring mechanical seal H7N

Item : JRH7N

keyword : High pressure burgmann seal H7N

Feature : High pressure burgmann seal H7N
Details:
Mechanical seal-multiple spring which are availble in a wide varietyh of elastomers for handing practically every industril fluid. All components
are held togther by a snap ring in a unized construction design and can
be repaired easily on-site.
High Quality Multiple Spring O-ring Mechanical Seals

Description:


For industrial pumps
Replacing the mechanical seal of Burgmann H7N

1. Operational Conditions:
Temperature:-20ºC to +190ºC
Pressure: ≤1.2MPa
Speed: ≤15m/s
2. Materials:
Stationary Ring: Ceramic,Silicon Carbide,TC,Carbon
Rotary Ring:Carbon, Silicon Carbide
Secondary Seal:NBR,EPDM,Viton,PTFE
Spring and Metal Parts:Steel
3. Seat Type:
Standard:JRG9
Alternative:JRG92
4. Applications:Clean water,sewage water,oil and other moderately corrosive fluids.
Operational Conditions:

Temperature:

-20ºCto+180ºC

Pressure:

≤2.5MPa

Speed:

≤15m/s

Materials:

Stationary Ring:

V1,Q1,Q2,U2,B,A

Rotary Ring:

B,A,Q1,Q2,U2

Secondary Seal:

P,E,V,M1,M2

Spring and Metal Parts:

F,G,M

Seat Types:

Standard:
JRG9
Alternative:

JR

G92

Applications:

Clean water, sewage water, Oil and other moderately corrosive fluids