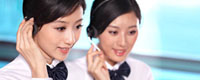 Name: Mr Steven
Tel: 86-0551-62658881
Fax: 86-0551-62658881
Mobile: +8618130083767
E-mail: info@supseals.com
Skype: weilianzh



Product name : Mechanical Shaft Seal Roten JR-R-5

Item : JR-R-5

keyword : Mechanical Shaft Seal Roten 5

Feature : Mechanical Shaft Seal Roten 5
Details:
DESCRIPTION :
Unbalanced mechanical seal consists of a movable part
formed by a mechanized armor where the ring is housed
Swivel and accommodation for a PTFE wedge seal closure
simple, tapered and sense of rotation dependent spring.
The fixed part is with PTFE seal.
The ability to change only reduces wear rings
maintenance cost and design is applicable to any
working condition even where elastomers resist.
LIMITS OF USE :
Depending on: diameter shaft, pressure, speed, temperature
and fluid seal.
p ≤ 16 bar
t = 10 ÷ 200 ° C
v ≤ 15 m / s
MATERIALS :
Metal parts: 316 stainless steel or special alloys
Mobile Ring: alumina oxide, tungsten carbide, carbide
silicon or carbon.
Stationary ring: normal, special or metallic charcoal, filled PTFE,
tungsten carbide and silicon carbide.
Seals: PTFE.