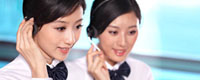 Name: Mr Steven
Tel: 86-0551-62658881
Fax: 86-0551-62658881
Mobile: +8618130083767
E-mail: info@supseals.com
Skype: weilianzh



2013 Hydraulic hydraulic and pneumatic sealing work and Technology Progress Award presentation ceremony on the morning of
October 28 was held in Shanghai New International Expo Center.
Opened by the China Hydraulics Pneumatics & Seals Association " 2013 hydraulic hydraulic and pneumatic sealing work and
Technology Progress Award " identified activities pump mechanical seal , declare the project were received from the working
sector enterprises, research institutes, universities 190 items , according to the professor identified through professional
appraisal group , summed up the identification , evaluation committee approval, publicity and other identification procedures ,
excellent winning projects were selected out of 34 , during the period: first prize three mechanical seals Daquan , 13 second prize ,
three Prize 18 . Winning unit 30 , the award-winning staff 220 people.
Features excellent job and Technology Progress Award in 2013 is: with independent intellectual property rights is becoming a
mainstream trend in the work leading technology research and development , technological innovation highlights the role of
branding in independent innovation , import substitution, product upgrades , constitute the economies of scale and other
aspects unique Structures , with excellent marketing value and the general use of prospects.