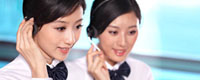 Name: Mr Steven
Tel: 86-0551-62658881
Fax: 86-0551-62658881
Mobile: +8618130083767
E-mail: info@supseals.com
Skype: weilianzh



Seals Installation:

Device with mechanical seal type approach , the machine is not the same species vary not the same, but the device is simply
the same method , the device processes and precautions are as follows :
( 1 ) determine the scale device : the device , the sample should be using manual or mechanical seal factory goods,
to ensure the mechanical seal device scales.
( 2 ) Before loading , the shaft ( sleeve ) , the gland should be no burr, bearing in good condition ; seals,
shaft seal cavity , the gland should be clean and clean. Reduction of frictional resistance , the shaft sealing
means mechanical parts coated with a thin layer of oil to , for smooth, considering the compatibility of the
rubber O -ring , oil , if not , can be coated with soap and water. Floating -mounted stationary ring with no
anti-rotation pin layout , not oiled , into the gland should be dry .
( 3 ) first stationary ring mounted on the shaft along with the gland , be careful not to collide with the shaft ,
and then move into the ring assembly . Mechanical seal knowledge stretched spring seat or seat drive set
screws should be divided evenly tightened several times .
Before the gland is not fixed , he pushed compensate for axial tightening ring after ring release cover bounced
back to take the initiative without catching appearance, then the gland bolts evenly tightened.