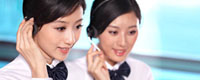 Name: Mr Steven
Tel: 86-0551-62658881
Fax: 86-0551-62658881
Mobile: +8618130083767
E-mail: info@supseals.com
Skype: weilianzh



Product name : Sintered Silicon Carbide (SSiC) Mechanical Seal Rings

Item : 2016112515232

keyword : Sintered Silicon Carbide (SSiC) Mechanical Seal Rings

Feature : Sintered Silicon Carbide (SSiC) Mechanical Seal Rings
Details:
Mechanical seal-multiple spring which are availble in a wide varietyh of elastomers for handing practically every industril fluid. All components
are held togther by a snap ring in a unized construction design and can
be repaired easily on-site.
Mechanical SIC Seal Ring/Silicon Carbide Ring

Silicon Carbide SSIC RBSIC ring M7N G9 L DA TYPE
Description:
Applications:
1.pumps, mixers, blenders, agitators, refrigeration compressors, blowers, fans,
and other rotary shaft equipment
2.pulp and paper, food processing, water, wastewater, refrigeration, chemical processing,
and other demanding applications.
Polished and precision silicon Carbide Seal Ring
Excellent corrosion resistance, high coefficient of heat conductivity, self-lubricity, low density high hardness and also provide customized production.
1.Introduction of Polished and precision silicon Carbide Seal Ring :
Sic seal rings main performance as belows:
| | | | |
| --- | --- | --- | --- |
| Item | Unit | Sic | SSIC |
| Purity | % | ≥90 | ≥98 |
| Density | g/cm3 | 3.05 | 3.1 |
| Shore Hardness | HS | 110-125 | 120-130 |
| Elastic Modulus | MPa | 4.12x105 | 4.10x10s |
| Poisson Ratio | | 0.15 | 0.16 |
| Tensile Strength | MPa | 2.75x102 | 2.8x102 |
| Bending Strength | MPa | 4.41x102 | 4.9x102 |
| Compression Strength | MPa | 2.94x103 | 3.0x102 |
| Thermal Conductivity | W/m.k | 141 | 147 |
| Coefficient of Thermal Expansion | l/ºC | 4.3x10-6 | 4.0x10-6 |
| Heat Resistance | | 1600C | 165CTC |
| Thermal Impact Coefficient | cal/cm.sec | 46.5 | 200 |
| Tolerance | mm | -0.02--+0.02 | -0.02--+0.02 |
| Acid Resistance | | 5 times higher than the usual TC | Resist al chemical media |